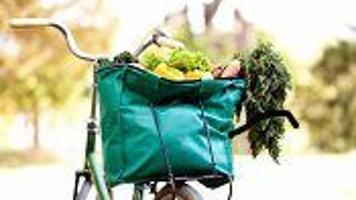 Catch them while you can because as of Thursday, single-use plastic bags in Laval will be a thing of the past.
The municipal bylaw banning plastic bags comes into effect on November 4. This means that traders can no longer offer, sell, distribute or make single-use plastic bags available to consumers. There are exceptions for hygiene or bulk, dry cleaning bags and bags for industrial processes and the marketing of prepackaged products. The life cycle of a plastic bag is 1 second for its manufacture, 20 minutes for its use before being discarded and up to 1000 years to decompose.
The main objectives of the regulation are the reduction of waste at source and reuse, and also provides for the prohibition of catering companies from distributing or having distributed single-use cutlery intended for landfill as of next May. This measure does not apply to: prepackaged foods outside restaurants and grocery stores; returnable containers issued by grocery stores for the use of their customers; disposable cutlery supplied with ready-to-drink or ready-to-eat containers; and 100% recyclable or 100% compostable single-use cutlery; and non-profit organizations.
For more information visit www.laval.ca/Pages/Fr/Citizens/banning-plastic-bags.aspxv