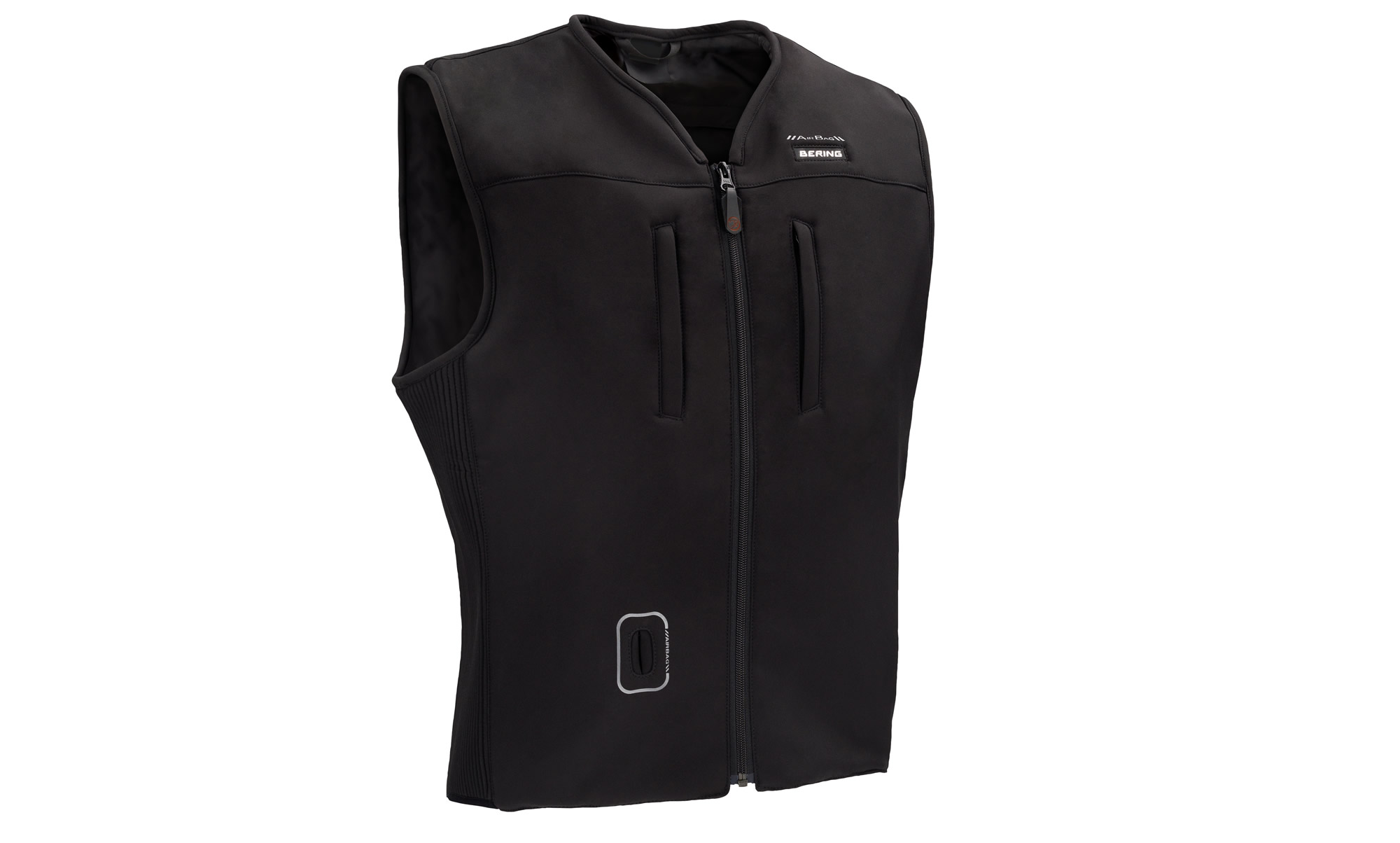 Bering announces a road-focused £350 C-Protect Air…
BERING presents the C-Protect Air, its urban airbag vest designed for occasional cyclists when traveling around town.
Airbags have become increasingly common over the past decade since they first appeared in Grand Prix racing.
But the technology has often focused on sports and track riders, which in some ways makes sense because the forces involved in impacts increase as speed increases, and race tracks are the places where pilots move fastest.
On the other hand, there are many more motorcyclists who never visit the track and go all the way on the roads. They can still benefit from an airbag system, but one that integrates with regular riding gear – as opposed to track-focused one-piece leather suits – is more appropriate.
The leaders in airbag technology, especially when it comes to the track, are Dainese and Alpinestars. Since airbags became mandatory safety equipment in MotoGP a few years ago, the devices of Dainese's D-Air and Alpinestars' Tech Air have been applied to the leathers of riders of other brands, such as Bering by example.
But, on the roads, Bering now has its own system, called C-Protect Air.
This is a vest that can go over your regular riding gear and reacts like a regular airbag, inflating on impact to limit damage to the rider.
The vest works via a cord that attaches to the rider's motorcycle as shown in the photo above. When the cord is broken, the trigger is activated and the airbag deploys.
Bering says the C-Protect Air vest can be triggered in just 0.1 seconds in the event of an accident, and the system covers the chest, abdomen and lower back, from the cervical spine (in the neck) to the coccyx.
The retail price of the C-Protect Air, which also comes in a neon yellow option as shown above, is €399.90, or around £340.
Triumph TE-1 Specifications and Tech Review