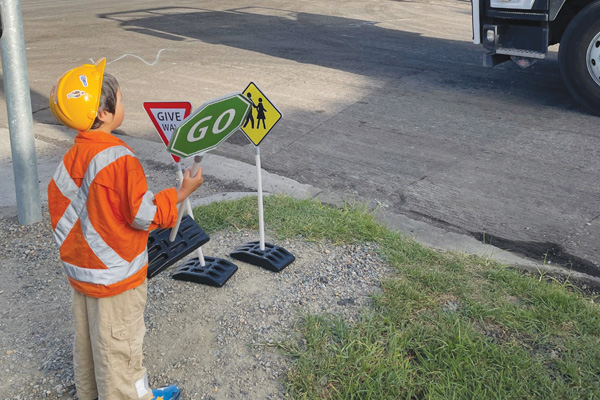 Building dreams for a Chelsea kid
A YOUNG boy who dreams of working in construction helps on a level crossing demolition site.
Four-year-old Kai frequently takes his mother to Chelsea station to see how the station's work is progressing. The young man came so often that the team brought him in to help with traffic control on the trail.
The LXRP team presented Kai with a helmet and safety vest to commemorate his efforts.
Kai's mother, Patchara, says her son is obsessed with construction work. "The diggers for the trenches and the big cranes used, he just thinks those are the coolest things," she said. "He talks about it every day and tells me he's gone to work on the site. The traffic controllers have been so nice to him as well as the other workers who always say hello to him. He loved having the works so close to his home and told everyone he worked for the railroad crossing removal project.
The final touches to the rebuilding of Chelsea Station are being applied. The project should be completely finished soon.
First published in the Chelsea Mordialloc Mentone News – 25th May 2022