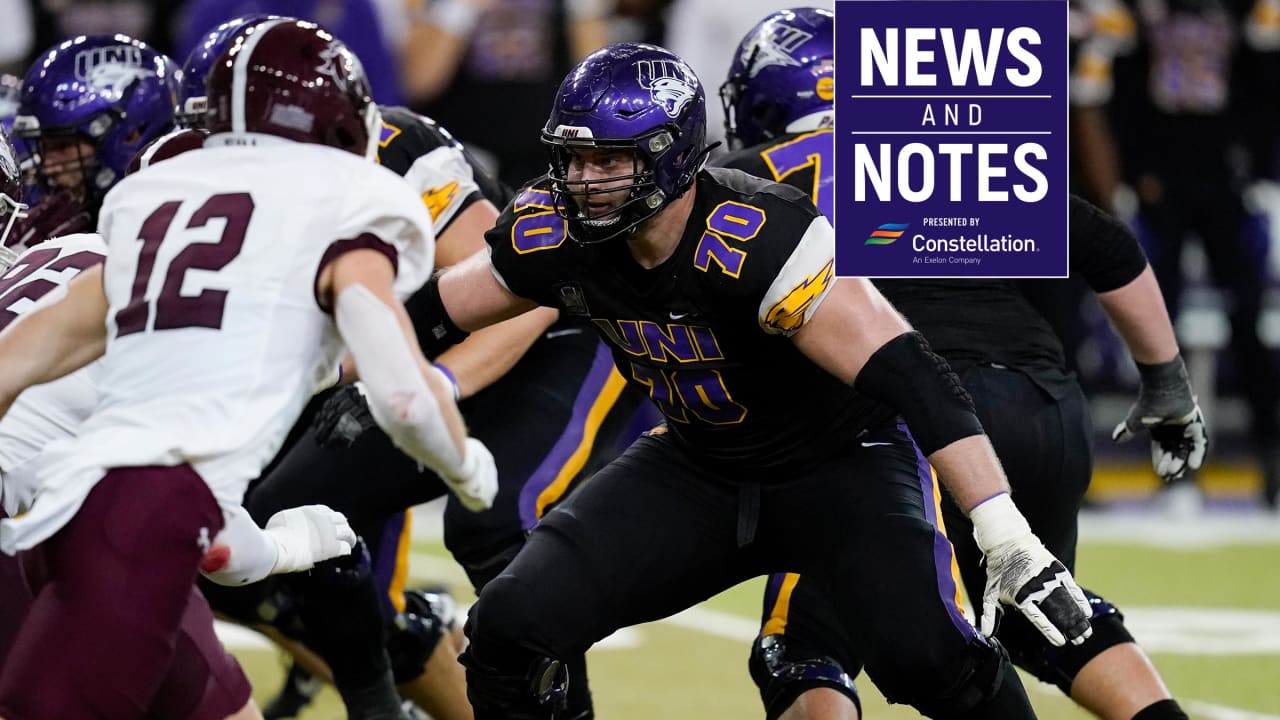 Charles Davis loves Trevor Penning's Fit For Ravens
With the NFL Scouting Combine underway in Indianapolis, Northern Iowa offensive tackle Trevor Penning continues to be a Prospect linked to Ravens.
NFL Network's Charles Davis sees Penning as Baltimore's kind of offensive lineman. He plays with an edge, a physical blocker who seeks to demoralize the man in front of him. Penning had a good week of practice in the Senior Bowl and is looking to double up to increase his draft stock at the Combine. Davis thinks Penning has the potential to start as a rookie for the Ravens at right tackle, or left tackle if All-Pro Ronnie Stanley isn't ready in Week 1 after ankle surgery.
"I see no reason why he (Penning) can't be a rookie starter," Davis said during an interview with Ravens Media's Garrett Downing. "He has good footwork. He plays with power. He has an edge, a viciousness. It means something to him trying to dominate people."
Adding point guards to the defense is another priority for the Ravens, and Baylor safety Jalen Pitre is a prospect Davis is in love with. Pitre brought plenty of heat as a flash safety with eight sacks during his Baylor career, and he also had four interceptions and a pair of six picks.
Ravens starting safety DeShon Elliott is a free agent, and Davis believes Pitre will make a difference for the team drafting him.
"He has instincts, he tackles," Davis said. "I watched him in the Senior Bowl. Always around football. I developed a huge crush on him. Eager to see him run, jump, all those things. But as far as raw play? It reminds me of… Tyrann Mathieu, Antoine Winfield. I think those guys have this instinctive way of playing the game and finding the football."