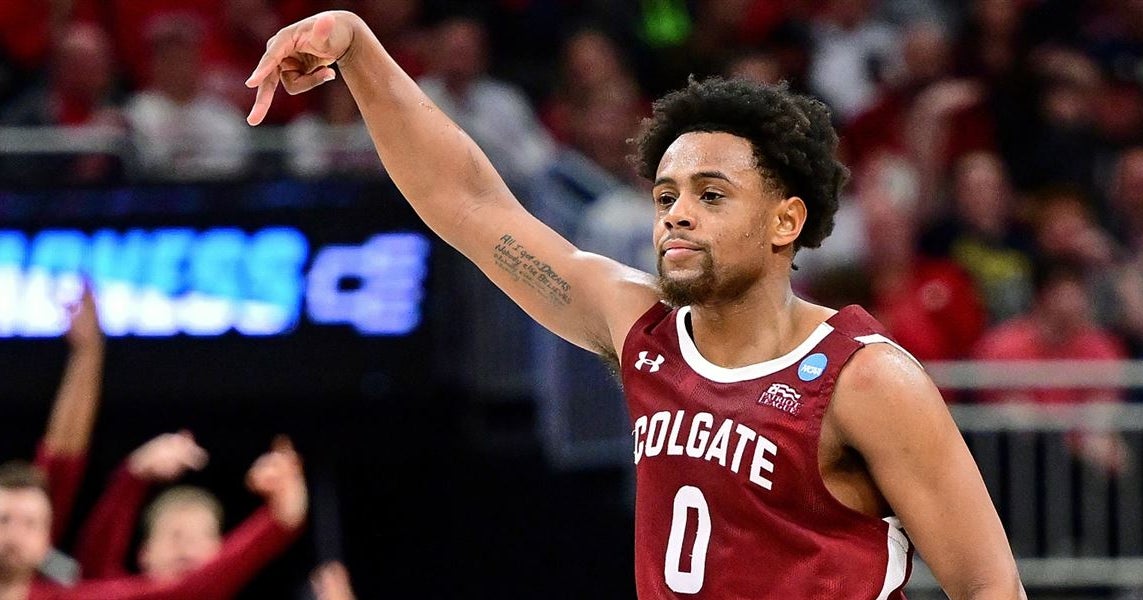 Colgate senior guard Nelly Cummings talks massive hiring
Colgate senior transfer Nelly Cummings is conducting a massive recruitment after entering his name in the transfer portal. Cummings has averaged 14.7 points, 3 rebounds and 3 assists this season and will decide between going pro or going back to school for his final year of eligibility.
"This process has been crazy for sure," he said. "There were definitely a lot of different calls that I took throughout the day. It was a little overwhelming at first, but now I'm ready to settle down and really focus on the schools I speak with.
"Virtually every school I have come into contact with has been aggressive. There was a long list of head coaches and assistant coaches who spoke to me.
So far, Cummings has heard from Clemson, Arkansas, Pitt, Oklahoma, Florida, Minnesota, Georgia Tech, Stanford, VCU, Temple, NC State, Wichita State Washington, Utah, South Florida, Wisconsin, Vanderbilt, Duquesne and Xavier with l message being the same.
"Each school has been pretty consistent in messaging that I'm a graduate transfer, so no one is telling me there are no minutes for me there. They've all been consistent in that message and they want me to come in to offer my experience, my leadership, my scoring, the things I do on and off the pitch and the ability to take control of a dressing room.
There's no exact timeline for a decision, but Cummings is looking to level up to improve his pro stock and won't rush the process.
"I'm more about form for me," he said. "If I use my last year instead of turning professional, I will improve in the professional market next year. I don't want to go to a place where I don't play a lot or where the opportunity is not big enough for me to be known. I have to choose between going professional or going back to school.
"I don't have a timeline. I want to make sure I'm doing this correctly. I don't expect to be able to come to a conclusion by next week or something, so I just want to take my time and make sure I make the right decision.