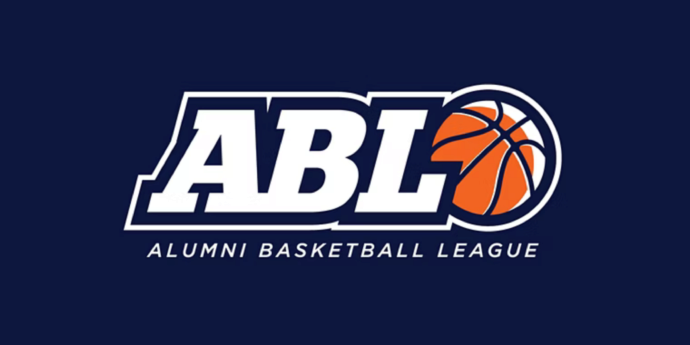 Former NBA player Kareem Rush on the vision of the Alumni Basketball League
On August 6 at 8 p.m. ET, the former men's basketball players from Maryland and Georgetown will look to rekindle a local rivalry when they face off in an alumni game at the Xfinity Center in College Park.
It will be the first event under the Alumni Basketball League, which was co-founded by former Missouri and Los Angeles Lakers guard Kareem Rush. During his three years at Missouri, Rush was named Big 12 Freshman of the Year, a two-time All-Big 12 First Team selection and even Missouri Men's Basketball Player of the Decade for the 2000s.
I sat down with Rush to discuss the creation of this league, the difference between the Alumni Basketball League and other established leagues (such as The Basketball Tournament and BIG3), their plans moving forward when it comes to other historical rivalry games and what fans can expect. August 6 when Georgetown takes on Maryland.
Etan Thomas: Tell me about the Alumni Basketball League and its origins.
Karim Rush: "Of course, the Alumni Basketball League is the first professional league exclusively for alumni teams. So in 2017 I was watching the TBT tournament and looking at the roster, I saw that 27 of those teams were teams alumni, and I was like, 'Man, why not just make a specific league for alumni teams?' Also, I was part of the freshman year of BIG3, so I realized when I passed that tryout, it was literally hundreds of guys with tons of NBA experience vying for 20 spots. guys are always looking for an opportunity to play. The NCAA is really the only entity that capitalizes on the college market, so I thought to myself, 'Man, why not just create a league specifically for these guys? ?' So 2018, being a Mizzou guy, and my younger brother being a KU guy, which is a huge rivalry in Kansas City…
Etan Thomas: Right.
Karim Rush: "So the first game, centered on charity, we were doing it for the Boys and Girls Club, but the response was incredible. So the following year we wanted to expand the concept. We had planned the arrived from Kansas State and Arkansas but we ended up having scheduling conflicts because of TBT and BIG3 so we put the second year aside and then COVID hit so it stayed there for two years Fast forward to March of last year I'm in Missouri for our 20 year reunion and one of my buddies and former teammates Jack Jackson who is now a big Le guy from DMV, asked me what I did I talked to him a bit about the concept, he said, "Man, I love it." So he decided he was going to support it, and then the last three months, we have pushed forward.
"We ended up bringing another former teammate, Jason Conley, on board and he's based in the DMV area. We asked him, 'What can we do for a few exhibition games this first year? And so he knew the guys from Georgetown and Maryland and really led that charge to get the game started. We just did like we're going last month, brought in a few guys, Ricky Goings and Marc Stern, added to our organization and now here we are a month later; we got this game scheduled for August 6th. Our plan is to do another here in Kansas City in late August or early September to get two proof-of-concept games under our belt. And then really focus on identifying teams for the 2023 season where we play between eight and 16 games. Ideally, have between 16 and 32 of these teams together.
Etan Thomas: Word traveled fast on this. People are really excited about it in the DMV.
Karim Rush"I know, and it's mainly from the initial marketing through social media and my reaching out to some of these GMs of some of these TBT teams who have already established these teams. The response has been great from the part of the players. Being a former player , I understand that guys just want an opportunity to stay in shape, earn some money. Our target guys are those guys fresh out of college, guys who play overseas. You come back to town, you want to stay in shape, make some money. It's the league for them. Then another unique aspect of what we do, all of these leagues are built on the backs of these players, but very few have actual ownership. So another element that we do is once we establish the model and we can really see what we're doing, we want to allow these guys to be able to buy and own their own franchises.
"So you see these former NBA guys or current NBA guys who still have huge events for their colleges might want to come in and buy a franchise and operate and run it like the businessmen they are today. So we think we have a good starting point. Like I said, the response has been great. We're just looking forward to launching those first two exhibitions, really focusing on this season 2023 where we launch media partners, streaming, possibly gaming. So we have a lot of things we're working on."
Etan Thomas: I really like the player empowerment part. You don't see that in most of these leagues. The people who benefit the most are usually the people outside the player's boundaries. How did you decide to add this component to everything you do?
Karim Rush"Being a former player and really seeing that first year in the BIG3, where a lot of these guys – you've got Baron Davis, the Junkyard Dog, Al Harrington, all these guys – where that little check per game wasn't really moving the needle for them; they really want to own certain things. And now today when you see what LeBron and KD and all these guys are doing in terms of business, I was like, 'Man, a lot of these guys are really business savvy". So why not give them the opportunity to be on the field of a league where they lend their fame and influence to the league and they grow with the league? And so, that's that's where the concept comes in. Like I said as a former gamer I would like to have some ownership in what I do and as we see how much these franchises are worth why not give the opportunity back to them players building the league?"
Etan Thomas: So you plan to take this show on the road in 2023. Do you already have teams in mind? People are buzzing about the different possibilities or potential rivalry games we might see. Have you entered the other possible rival games?
Karim Rush: "I'm glad you asked that question and yes we did. Once the TBT started publishing their schedule, I was literally able to reach out to some of these GMs from these teams and have conversations initials. Here's a few months ago before we started to grow and shape our league. So we have a pretty good list of teams that we want to target. A lot of those teams are already established, so it's just to get the schedule on our side. But I'd say we've probably spoken to 12 or 16 teams at this point who have all expressed interest. And I think for the first part of the league, our first two years, we really want to focus on these historic college rivalries where we can build the concept around these fanbases and this craziness and hype around these rivalries.
"Think of a Duke/North Carolina or a KU/MU or UCLA/USC. From my playing days I've always had ties to a lot of those teams and I think once the concept is there and marketed properly, we're going to have guys reaching out, knocking on our door to be a part of it."
Etan Thomas: And correct me if I'm wrong, but your model differs from TBT because you offer real pay per game for players, right?
Karim Rush: "I see you've done your homework, that's all right. So unlike TBT, where one team gets all the money and the other teams who go out and prepare for months and months don't see really nothing on the back end So we allow guys to earn a decent amount of money over the summer, stay in shape, and then when the overseas season is over, "Go ahead and go back there -down, "we want to be that league where you come home and play in front of your fans. You can really tap into that network."
Etan Thomas: Could players also benefit from NIL offers or sponsorships?
Karim Rush: Absolutely. Now with the NIL we can actually showcase some of the current returning players
[with deals] because I don't see any university that doesn't want to keep this link with its alumni. So closing the gap there, allowing those guys to come back and play on campus is good for everyone involved."
Etan Thomas: So for this game in Maryland, you have the Xfinity Center. This clearly shows that it is beneficial for the college. It's not like you all play at the YMCA or something.
Karim Rush: "Exactly, I was surprised that I was able to get the Xfinity Center for this first game in Maryland. We originally planned Georgetown Prep. So that shows you that schools will eventually want to jump on board and be part of this because that we've got between eight and 16 former legends coming back to be a part of the game. So we're excited man. Like I said, we think we've got some legs. We're looking forward to pushing it full throttle in 2023 . »
Etan Thomas: Great. Don't forget to throw Syracuse into this mix as you advance!
Karim Rush"Oh definitely, I've already spoken to the army guys in Boeheim so we got you! (laughs)"
Etan Thomas: Well well. Yes, because especially from this Big East there are great rivalries – I mean the original Big East. Now, of course, the conference is completely screwed up. Don't even get me started on that. But yeah, the original Big East rivalries, there's Syracuse/Georgetown, Syracuse/St. John's, Villanova/UConn. These are classic rivalries from the Great East. But let's talk about who's coming with Maryland and Georgetown and what everyone can expect. Maryland and Georgetown have a huge fan base here. I live here in Maryland, so I see it. Everyone was excited when you released the roster, and they get even more excited every time they announce another alumnus who will be there. I saw Georgetown legends like JYD, Michael Graham, Mark Tillmon, Gene Smith and Maryland legends like Joe Smith, Walt Williams, Duane Simpkins, Tony Massenburg. Each name creates more buzz, but talk about what everyone can expect for this game which is coming on the 6th.
Karim Rush: "We just want to put a good product on the pitch. As I said, we have a good mix of young and older players, because we always want to tap into those older fans who have seen Juan Dixon, Steve Blake, Lonny Baxter and that bunch when they won the championship. So try and bring these guys over for those who love the University of Maryland and Georgetown from top to bottom. Come out, expect a good time! And to as this concept grows we are planning to have a family night where we can come in and do networking events with the guys and interact with alumni and all that kind of stuff so we are planning to create a lot more than a simple game. It will be more of an event element of entertainment and networking for them to move forward. So come, see some former players, have a good time, get a chance to honor and meet and greet some of the legends, then get ready for 2023!"