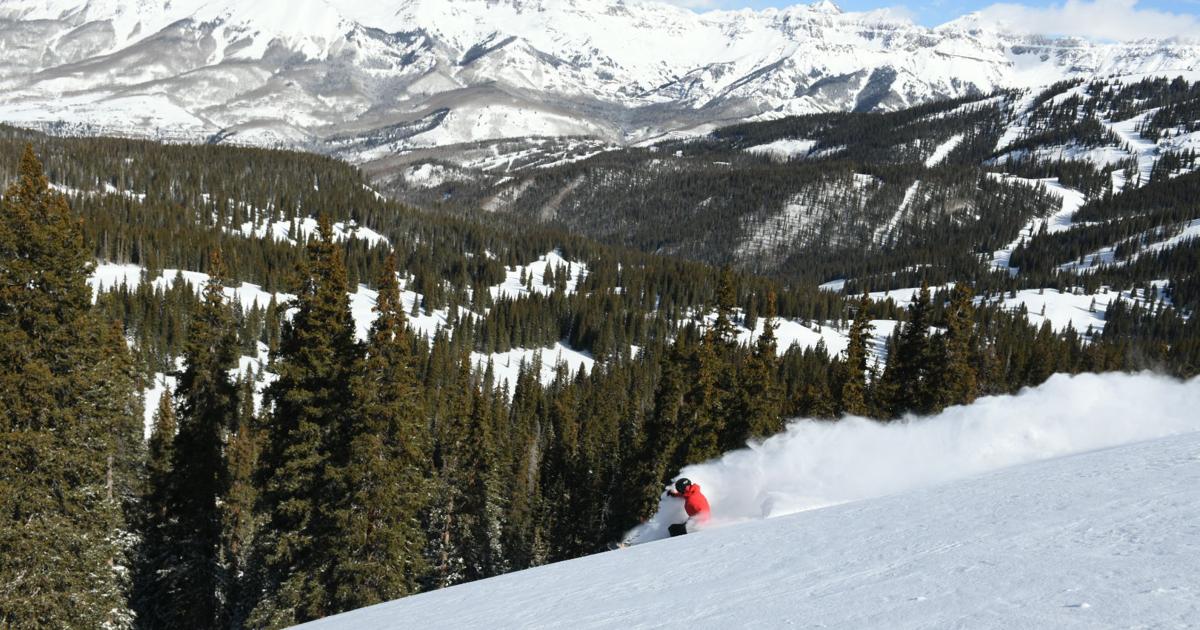 Meet The Plunge, Body Bag, Drunken Frenchman, and all of Colorado's meanest ski runs | Vince Bzdek | Local news
We all have our nemesis, our nemesis, our pet peeve.
For much of my life, The Plunge in Telluride was mine. It established itself as the ultimate unfulfilled terror for me over 30 good years of living and skiing in Colorado.
Telluride's iconic ski slope begins at 12,000 feet directly above the picturesque town and descends 3,155 vertical feet amid Volkswagen-sized bumps, one of the steepest, steepest slopes. deepest and most difficult in the country.
For much of my life I kept putting off this confrontation – until I was a better skier, until I was in great shape, until the snow conditions were ideal. . Until, until. Like so many Coloradians, I worked on my turns, took bump lessons, improved my skis, tried increasingly bad runs in the state, all in anticipation of that final duel one day.
I'll admit: Plunge doesn't even make some of Colorado's hairiest trails lists. I'm talking about nasty black doubles like Body Bag in Crested Butte, or its sister Rambo, which at 55 degrees is North America's steepest trail.
Or Drunken French in Mary Jane / Winter Park, or Pallavicini in Arapahoe Basin, Highland Bowl in Aspen Highlands, Lake Chutes in Breck, Wild Child in Loveland, Birds of Prey in Beaver Creek, Shadows in Steamboat.
These are probably all more difficult tracks, of course, but my obsession had settled on The Plunge.
Over the years, I happily engaged in Colorado ski rituals as I firmly prepared and avoided The Plunge.
I've been to the new Warren Miller every year at the Paramount Theater to kick off the season. I used to take the ski train to Winter Park for lessons when I couldn't take a ride.
I got my first pair of bright orange 206cm Atomics in high school, with safety straps before the days of ski brakes, when you could lose a ski and not find it until you hit the bottom . I traded them for my Rossies in my 30s and K2s in my 40s.
You've always searched for Sniagrab deals during Labor Day at the Gart Brothers Sports Magic Castle on Broadway, with its seven magnificent floors of sports facilities.
Like many Coloradans, I found the Back Bowls of Vail in my twenties and never wanted to go anywhere else for a while. Why couldn't a person ski for a living, or live to ski, I remember wondering. What else is there really?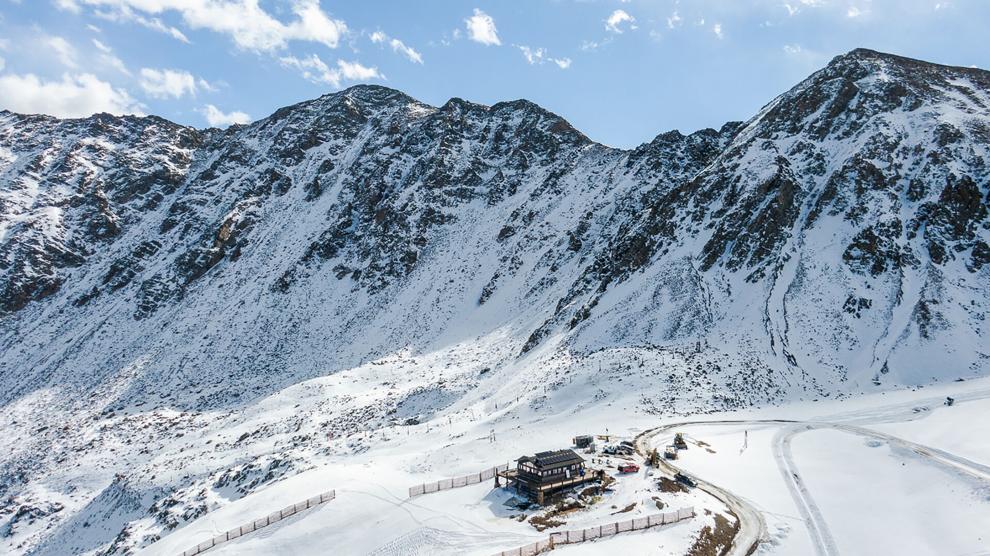 I have spent some of the sunniest and most beautiful days of my life with friends and family on the slopes, always eager to take the first lift and the last one down, often with a bag of red wine under my fleece.
To really fall in love with skiing, you have to want infinity. You have to want the freedom and speed that a pair of skis gives you so much that it becomes a way to stay sane. Perhaps movement therapy.
And for a tall, gangly, awkward idiot like myself, skiing was a way to experience grace for the first time, to know what it was like to finally step into the dance, the dance of the universe.
Like many Coloradians, I have always loved the beauty of the outdoors, the sporting challenge of testing a new mountain or a new race, the pure game of jumps and slaloms and difficult to navigate glades. But for someone who never had a graceful moment in their childhood, finding that smooth feeling you get when you go down a perfect line in powder, the end of one turn pushes you perfectly at the start of the next, good skiing is the bomb. For us clumsy children, skiing makes us feel like we are adjusting to a gravity groove.
Nature really has its slides, songs, secret rhythms, and skiing is one of the best ways to find them.
"Fall forever and ever into the silent hiss of fresh powder." It was better than stealing or whatever, "Hemingway put it.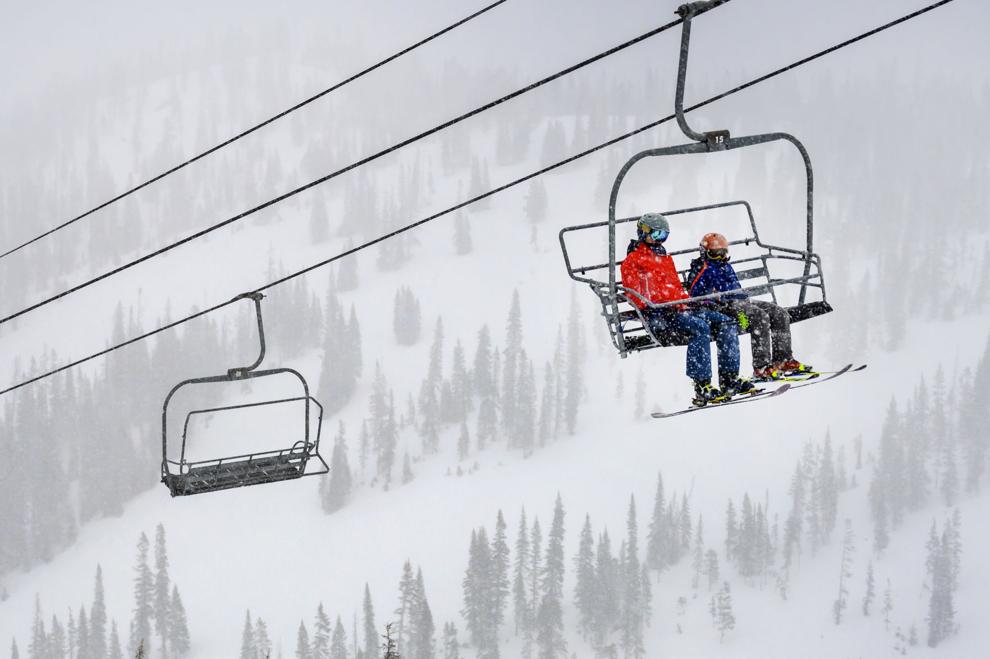 The Plunge only got worse over the years in my imagination as I got better at skiing.
I made a few reservations to go to Telluride but canceled them after further consideration. Why drive eight hours just to experience the ultimate terror? (Because it's there, says Westword).
Then a year ago, during Warren Miller's annual season debut movie at Paramount, the Maestro himself took the stage and said something that finally got me past my fears.
"If you don't do it this year, you'll have an extra year when you do," Miller said.
So I finally made a reservation and kept it and drove with a friend to meet my nemesis.
The signs were immediately bad. My car slipped on an icy road and rolled over into a ditch on the way. But I immediately had it towed to a garage in Telluride determined to keep my date with fate. An asthma attack triggered by the cold, dry air almost sent me to the hospital. The first descent, I twisted my ankle in a particularly spectacular fall. But all these obstacles only fueled my determination.
It was the year.
I finally made it to the top of the mountain that afternoon and, my God, the views are enough to chase your terrors right into the clouds. I mean, is there a prettier town in Colorado, all those Victorian homes, saloons and Old West stores that collapsed into the box canyon at your feet like colored marbles? And then there's that frozen waterfall in the back and the cobalt blue sky above. What do you expect from a ski slope, come on?
And so, after 30 years of nightmare about the thing, I tentatively slipped to the top of The Plunge.
Ah the disappointment.
I had arrived too late. The Dive had been tamed. The snowcats had groomed this damn thing overnight. The Plunge, neat? Where was the wild, untamed river of bumps that I had dreaded so much for so many years? It's not going to be nothing, I told myself, both disappointed and relieved at the same time, and I went downstairs.
But The Plunge, like all really evil things, sucks you in with a smile before it takes your soul. Halfway you come to a sign that says 'Lower Plunge' and that's where the fun begins. No one had groomed Lower Plunge, and the bumps were rising higher than my head, ready to make minced meat with my knees. And of course, that's exactly when the blinding snow started to fall and my glasses fogged up.
Can't say I actually skied the Lower Plunge that day, rather I fell on the last 1000 feet after a particularly nasty garage sale when I hit a patch of ice on the side under the wind of a bump.
I thought of Buzz Lightyear on the way down. "It's not stealing, it's falling in style."
But I fell. Down.
I remember picking up gloves and poles and skis in the whiteout in a sort of daze, trying to figure out where I was, and without thinking clearly, I just hopped on an elevator and I climbed to the top and skied The Plunge again.
This time, I refused to stop from top to bottom. The mountain seemed to spin my skis for me, keeping me in a perfect line defined by large linked S-shaped swoops. With barely a fall I harnessed the internal rhythm of the trail, with the slope and depth of the snow and the sides of the bumps all working in perfect harmony with my edges, so I wasn't fighting the mountain but overcoming it as a perfectly crested wave.
I did it once again for good measure after this.
The dive was mine.
The funny thing is that I stopped skiing regularly after that. Granted, I had reached the age where my knees only lasted about an hour or two, and I was pushing 50.
But once the Plunge was submerged, that next endless challenge that skiing brings to me calmed down for me, and I didn't feel the itch so much anymore. My dragon was killed.
But no regrets. It's been a good series of races, I have to say.
So here's another ski season, floaters. Why a sane person lives in another state, I'll never know.
May you seek and face your own Dives with great good grace this year, and find your foot in the wake once more.
From now on, I'll leave the Body Bags to you.