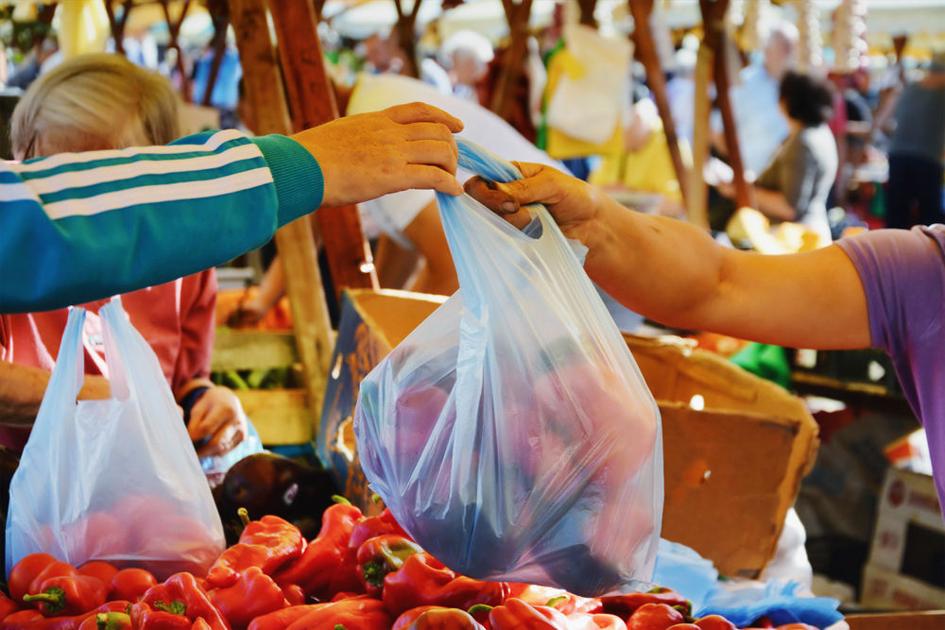 Northern Virginia Communities Approve Plastic Bag Tax | Virginia
(The Center Square) – Shoppers in certain northern Virginia locations will see a new charge on their receipts if they use plastic bags to transport their items once a new tax goes into effect in January.
Over the past week, Arlington County, Fairfax County and the City of Alexandria passed ordinances to impose a 5-cent tax on each plastic bag used in purchases, which will be paid by the customer. . The tax is similar to those in Washington, DC and Montgomery County, Maryland.
Local officials cited environmental concerns as the reason for the tax, but some business groups have fought against it.
"A decrease in take-out plastic bags will reduce our environmental impact and improve the quality of life in our eco-city by reducing the plastic bags that litter our local roads and waterways," said Alexandria Mayor Justin Wilson, in a statement. "This action, coupled with ongoing awareness and education that enables our residents to become active partners in these efforts, is one of many important steps taken by Alexandria and our neighboring jurisdictions to achieve environmental sustainability."
Jessica Baxter, spokesperson for Arlington County, told The Center Square that the potential impact on low-income businesses and buyers is a major factor in the decision-making process. She noted that businesses will receive 2 cents out of 5 cents collected for the first year of the tax and 1 cent out of 5 cents collected in all subsequent years. She said the county plans to distribute reusable bags to at-risk communities over the coming months and to conduct an education campaign with stakeholders.
Alexandria will use the revenue from the plastic bag tax to increase the reach of low-income communities, according to Helen Lee, environmental program manager at the city's Department of Transportation and Environmental Services. She told The Center Square that the funds would be used to distribute reusable bags to SNAP and WIC communities so they can avoid the tax.
Center Square has contacted Fairfax County, but has not received a comment at the time of posting.
While these provisions will help somewhat, the policy will still have a negative impact on buyers and low-income businesses affected by the rules, according to Kate Baker, director of government affairs for the Virginia Retail Federation.
Regional taxes that only affect certain localities, Baker told The Center Square, will force businesses with multiple locations to manage different tax codes in different parts of the Commonwealth. Some shoppers who live near city or county borders, she said, could factor the plastic bag tax into their decision on where to shop, which could have an impact negative on some companies.
Baker said the effect this will have on the economy remains to be determined, but it could have a major impact on some companies.
The ordinance was also criticized by Stephen Haner, senior researcher in national and local tax policy at the Thomas Jefferson Free Market Institute.
"Adding 20 or 30 cents to a grocery or convenience store bill is clearly more important for a low-income family, which is also less likely to spend a few dollars on their own reusable bags for shopping," Haner said. at The Center Square. "Lawyers claim this means fewer bags end up as litter on the streets or in streams, but it is suspected that paper cups, plastic bottles and other trash will still be there."
The new tax was made possible by legislation passed by the General Assembly last year, which allows localities to impose tax increases of five cents and gives them more leeway to impose other taxes. Democratic leaders, a majority in both chambers, supported increasing local tax authority, but Republican leaders opposed it.
In each locality, the tax will apply to common single-use plastic bags and to grocery stores, convenience stores and pharmacies. It will not apply to plastic bags intended for re-use or to plastic used to wrap items, such as unpackaged bulk meat, fish or food. Bags used for dry cleaning and prescription drugs will also be exempt, as will bags sold in garbage, animal waste or leaf removal packaging.