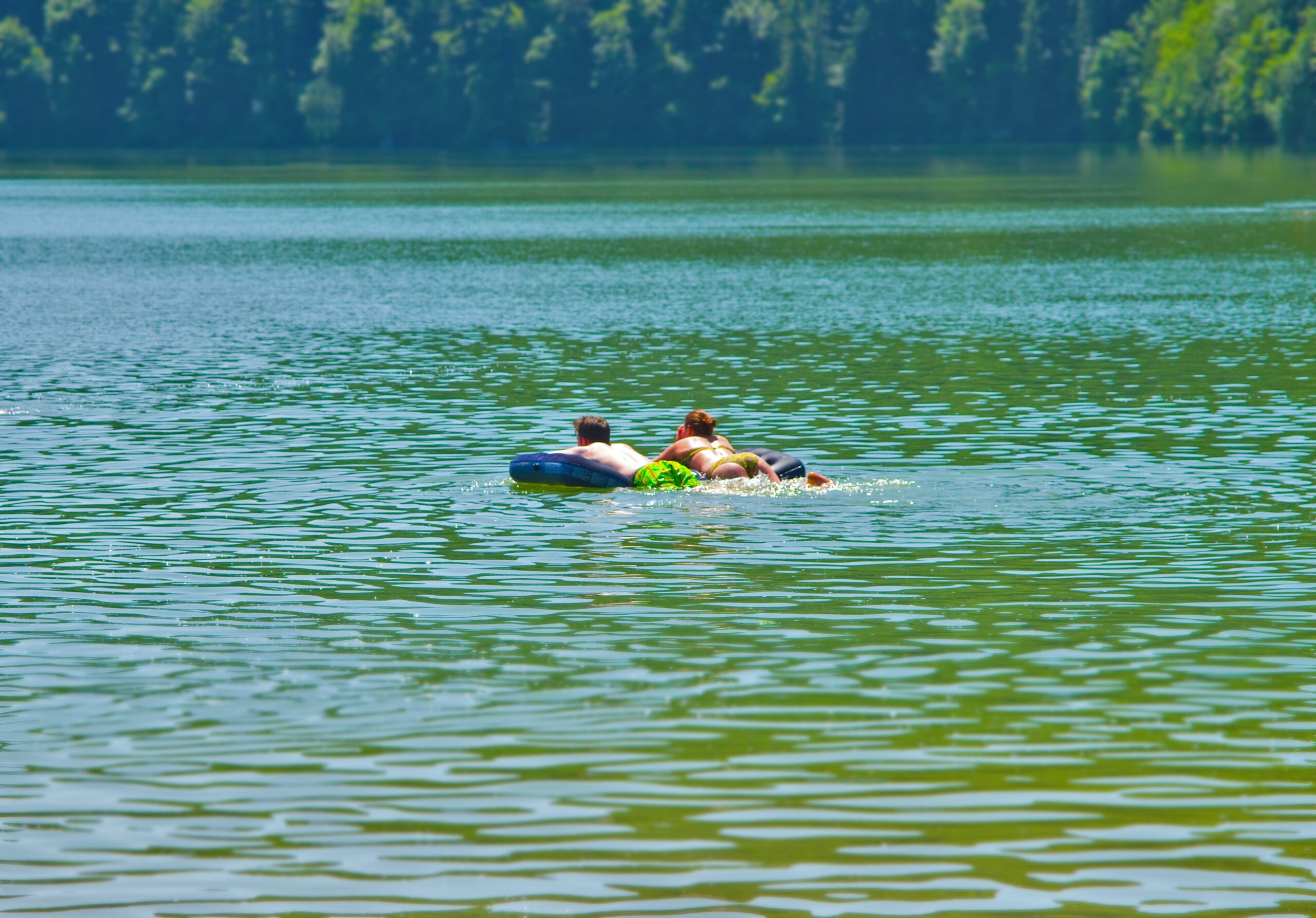 Summer is finally starting in Snoqualmie Valley with a weekend heat advisory
Welcome to the weekend. Western Washington will be under a heat advisory beginning Saturday from noon to 11 p.m. Monday.
Saturday's high will be in the upper 80s. Sunday and Monday the highs in the Snoqualmie Valley will be in the mid to low 90's. We will have a light breeze so that should help a bit. The lows will be in the 60s from Saturday night.
Heat advisory shaded orange
As far as the long-term forecast goes, temperatures will drop a lot after Monday's heat wave. There is a small chance of a few drops of rain on Tuesday and Wednesday.
Temperatures after that will be back into the mid 70s, possibly into the 80s. There are no big rainmakers in the long range forecast, so maybe our summer has finally started.
Rivers flow fast and cold despite warmer outside temperatures
Warmer temperatures are here — with the National Weather Service's heat advisory in effect June 25-27 — but the rivers are still flowing very fast and cold.
This is due to persistent snowmelt due to low temperatures last spring. As the mountain snowpack melts, the rivers in the region become high and fast, making both control and hypothermia a real risk.
A good swimmer can quickly become disabled from the shock of cold water. Swimmers should understand that the speed and power of moving water can be deceiving from shore. Add that to strong current, and the results can be deadly.
Also, there is strong undertow in many areas, including logs and rocks that are not visible, causing a tripping hazard and getting stuck. Known Hazards in the Snoqualmie River are posted on the King County website.
Review safety measures with children and adolescents
Know the conditions of the river, even when wading. If you don't know the area, don't go.
Never jump or dive into unfamiliar water.
Do not swim at dusk or at night.
Wear a life jacket or personal flotation device.
Life Jacket Laws
Washington State law requires children 12 and under to wear a Coast Guard-approved vest or life jacket on vessels under 19 feet in length, including inner tubes. Sources of affordable life jackets are posted on the King County website.
Boating and Tubing Safety Tips
Always tell someone your itinerary and when and where you plan to board and exit.
Never float the river alone and if possible make sure there is at least one rowing boat in your party in case a rescue is needed.
Drink plenty of water to avoid heatstroke.
Bring a dry bag with food, water and warm clothes.
Have a backup plan for emergency contacts in case your trip is interrupted by an unforeseen obstacle or emergency.
Read more about river safety and wear a life jacket.
After boating safety tips are posted on the King County website.
Be careful while enjoying the good weather.
[Visit Mark's Facebook page here or check out North Bend Weather here. Safety information provided by the City of Snoqualmie]
Related