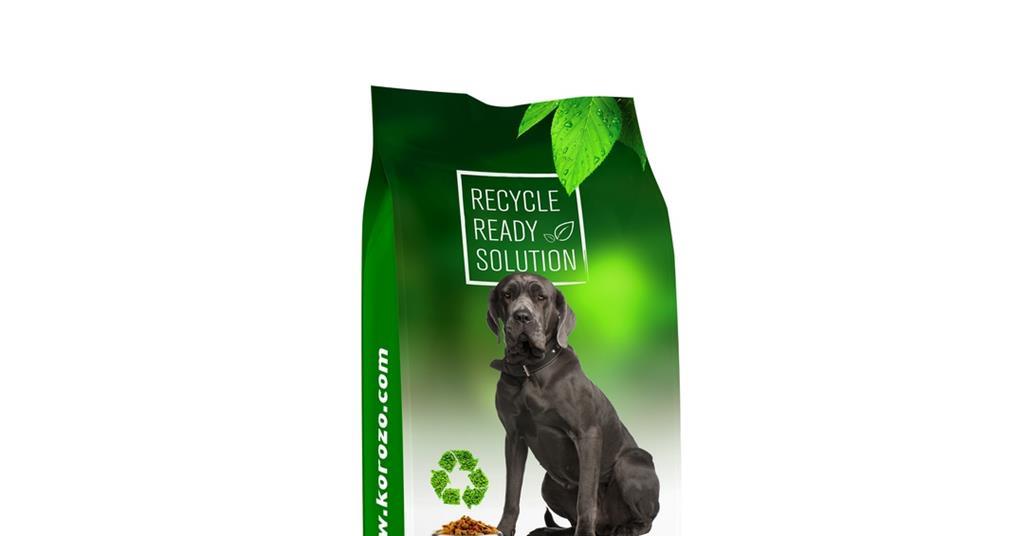 Sustainable innovation from Korozo: fully recyclable 2-sided PE mono gusset bag | Article
In our latest Innovation Spotlight, Korozo talks about its two-sided mono-material gusseted bag that offers a recyclable alternative for packaging dry pet food.
Owning a pet is like increasing the number of family members. The joy and affection they selflessly give you every day can only be rewarded with the best care and the best products. Korozo is well aware of this and that is why its packaging products for the pet food market – for dry food, wet pet food and pet treats – are designed to provide the freshest and healthiest foods to our pet friends.
In this direction, Korozo brings a fully recyclable double-sided gusset alternative to the dry pet food industry by adding a new solution it offers in the recyclable field.
Designed in mono-material PE, weighing between 12 kg and 20 kg, this innovative solution offers an alternative to PET/PE structures. This fully recyclable solution is preparing to be on the shelves with its high print quality outer layer and dazzling designs.
Korozo has developed a recyclable material consisting of a specially developed polyethylene film to replace the industry standard traditional PET/PE laminate structures used in packaging production today. In addition, special laminate layers are used to ensure packaging rigidity and heat resistance during production.
In addition to all this, this recyclable solution is able to replace PET/PE films with its barrier properties. The high barrier form was designed for product protection, freshness and long shelf life. Thus, the risk of packaged dry foods being affected by moisture and oxygen has been minimized.
In order to minimize the problems that may arise during logistics, storage and palletization, the outer surface is designed to be non-slip with a special application. The COF (coefficient of friction) value of the outer surface is high so that the packages do not slide on each other, and the inner surface is produced with values ​​that can provide the ideal speed in the filling process.
The fully recyclable mono-material gusseted bag is ready to meet all the demands of dry pet food manufacturers with its structure, its barrier properties, its speed on the production and filling line and its ease of storage. .
This content has been sponsored by Korozo.