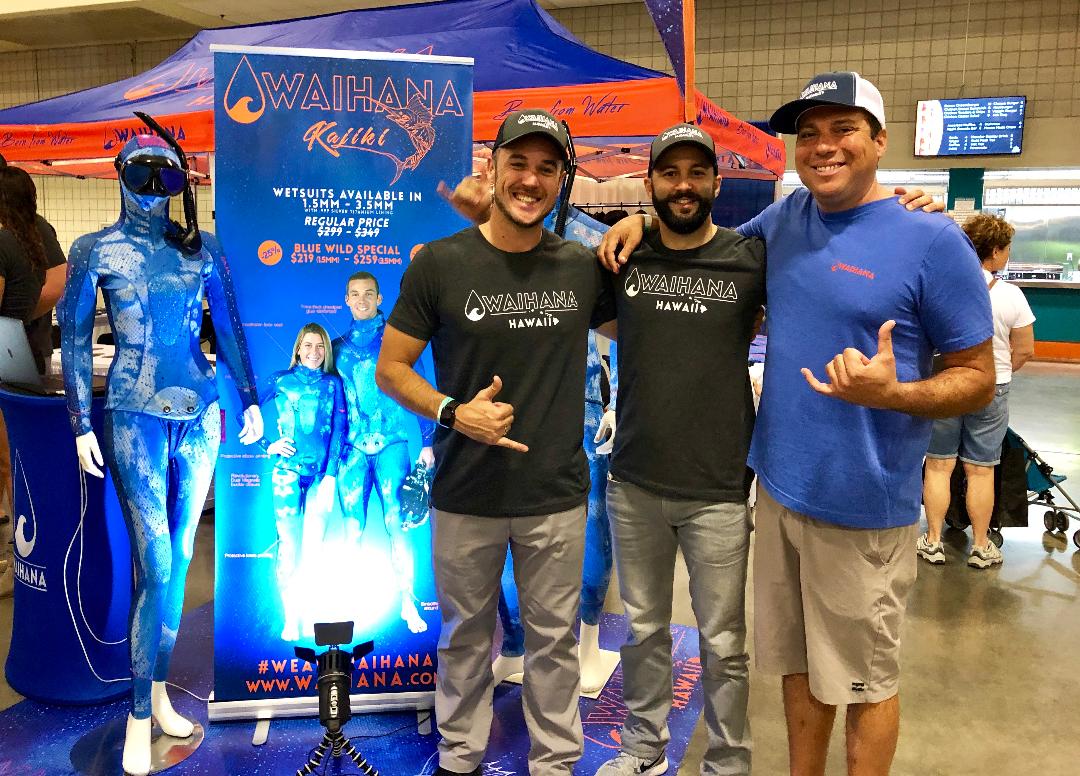 Waihana – The New Kid On The Spearfishing Wetsuit Block
When the new kid on the wetsuit block decided to make a splash in the spearfishing wetsuit market, they got big! Waihana is the Oahu, Hawaii-based company founded by three long-time industry professionals. Steve murphy, Nikolas Cartenian and Justin baluch share the co-founder credit while sharing the tasks of a fast growing brand.
DeeperBlue.com sailed to Waihana expect The Wild Blue Expo to view the offers. Speak with the co-founder Justin baluch, who is in charge of marketing, we learned that Waihana actively promotes wetsuits made of durable materials, using the world's best neoprene, limestone-based Yamamoto 39. He explained that the company's ethics are to encourage best practices within the spearfishing community, promoting environmental stewardship in relation to the catch of trophy fish …
While the first things a diver will likely notice about the wetsuits are the amazing camouflage patterns and anatomical shape of the jackets, there are some really cool features like the built-in safety whistle on a lanyard that slips discreetly into a pocket. covered on the right shoulder.
The areas most prone to wear and tear like the elbows, knees and back of the wetsuit are all covered with an anti-wear material that adds a degree of friction to prevent a diver from sliding all over the boat.
In addition to being stylish, the illuminated orange safety panel on the hood of the Kajiki wetsuits is designed to indicate the front on which the boat operator should orient himself.
Waihana has two main lines, the thickest Goliath Group and warm water inspired by the Pacific Blue Marlin Kadjiki Line.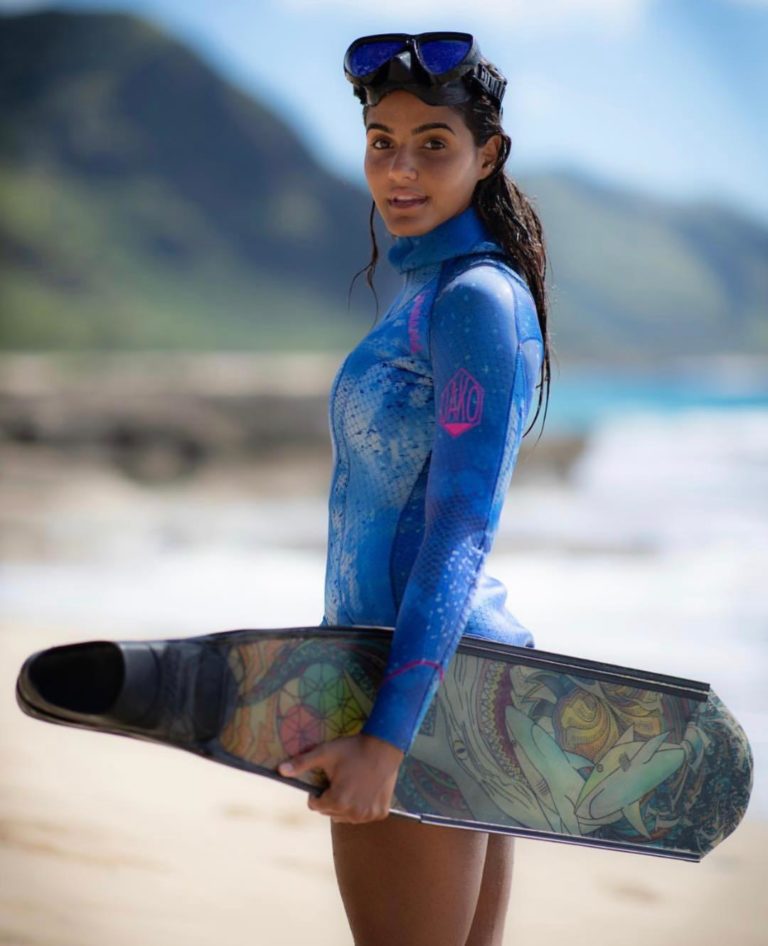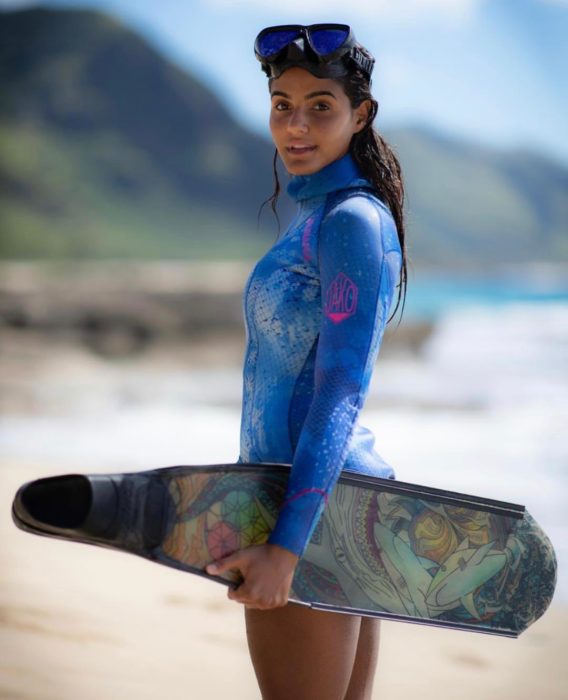 Kajiki costume materials
1.5mm or 3.5mm performance neoprene
Camouflage dye on Ultra-Stretch Poly Lycra laminate
.999 silver titanium dioxide internal coating
Details of the Kajiki jacket
Hoodie
7mm chest loading pad on the outside of the suit
Pre-shaped arms for ultimate fit / comfort
Glue-reinforced seams on elbows, breastplate and whistle pocket
Emergency whistle with integrated pocket
Protective screens on chest, elbows and seat area
Double locking clips on beaver tail
Smooth skin seals around the wrists
Details of the Kajiki pants
4? or 10 cm Super-skin Seal around the waist
Smooth-skinned joints around the ankles
Protective screen on the knees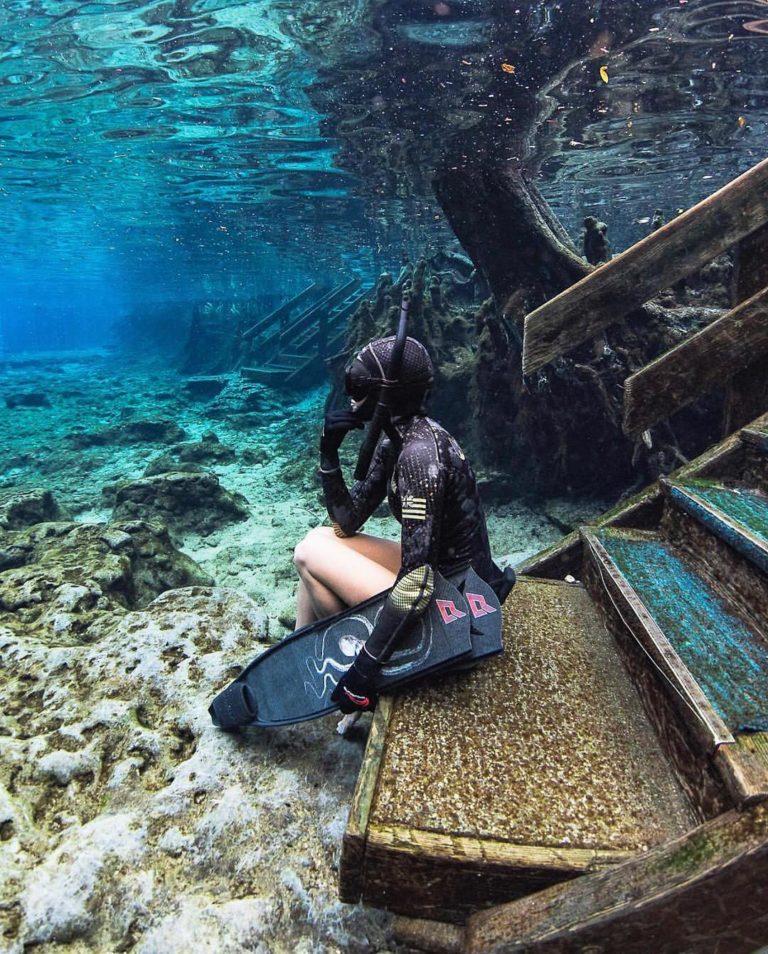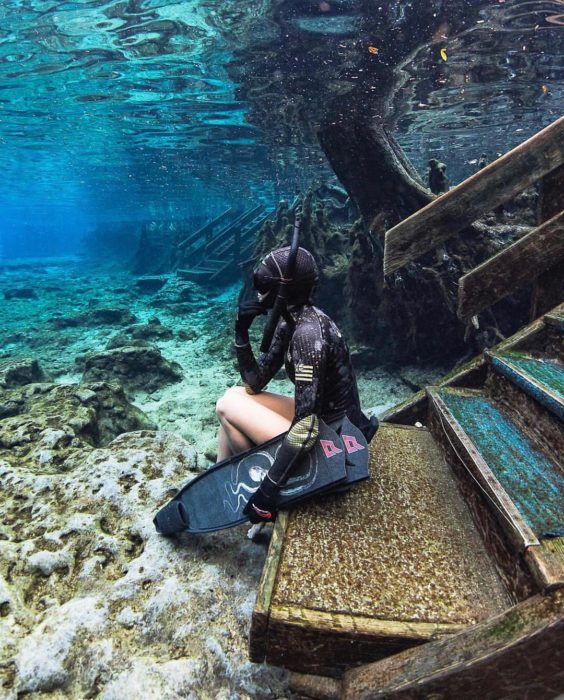 Goliath Grouper Costume Materials
3.5mm or 5.5mm Yamamoto # 39 Neoprene
Camouflage dye on Ultra-Stretch Poly Lycra laminate
24k gold titanium dioxide internal coating
Details of the Goliath Grouper jacket
Hoodie
7mm chest loading pad on the outside of the suit
Pre-shaped arms for ultimate fit / comfort
Glue-reinforced seams on elbows, breastplate and whistle pocket
Emergency whistle with integrated pocket
Protective screens on chest, elbows and seat area
Double locking clips on beaver tail
Smooth skin seals around the wrists
Details of the Goliath Grouper pant
4? or 10 cm Super-skin Seal around the waist
Smooth-skinned joints around the ankles
Protective screen on the knees
Price starts at $ 219.00 USD For more information and to subscribe to their blog, visit www.waihana.com